Aim2D: real time, 24/7 #ChinaBusinessMarketing, Tech and Social Media News Portal of The Bicaverse based in sunny Shunyi, North east Beijing. Tuesdays we look at business, marketing, tech or social news in and around China. Friday is image gallery where we examine a place, topic or subject giving you greater insight, background to life in China, and of course, your Chinese consumer. If hard, practical, realistic China consumer marketing support is what you need, do drop into our sister site: Unegager. Finally, in a sign of the times, we can assure you that our content is 100% loving created and hand crafted by a fellow human. No AI chatter bots here.
Today we are taking a slightly different look at our China business segment.
It's no great secret that education has, perhaps sadly, become big business. From the European, UK and Australasian EFL cram schools targeting Asians, to the Chinese language academies targeting Europeans.
Then there were the study abroad options, aimed at Chinese students (or parents) who saw studying at an overseas school or university as an advantage in climbing the the career ladder back home in China. Perhaps this reached frenzy point a decade ago, after which it lost some of its lustre as China's economy boomed taking National Pride with it.
In today's China, employment opportunities are scarce, especially for younger new grads. Competition is vicious. Chinese employers – and to a degree, universities – generally now prefer local grads. Turtles – the name given to returning overseas students – are faced with a much tougher interview. They are expected to have considerably better grades or qualifications than locals or be able to bring some unique skill or perspective to the job if they are to be successful.
More recently the US led hostile anti China rhetoric, blatant misinformation and China Covid immigration polices echoed by UK Canada etal has not helped endear these countries to Chinese either who see it for what it really is.
However, Chinese culture places huge importance on family and children. Chinese are pragmatic enough to be able to put the "noise" and their personal feelings aside for the long term betterment of their children. So it's not surprising that even during Covid lock down and border closures, parents have found a way.
Will UK continue as Chinese students #1 choice 2023?
Today's excerpts focuses on the possible rebound in Chinese students heading abroad to study. The UK is, and has been for some years, the #1 choice of Chinese students, especially the independent or private schools so we look at it through the UK lens.
The following (abridged) extract comes courtesy of Gabbita's; one of the UK's oldest Independent Education Consultants.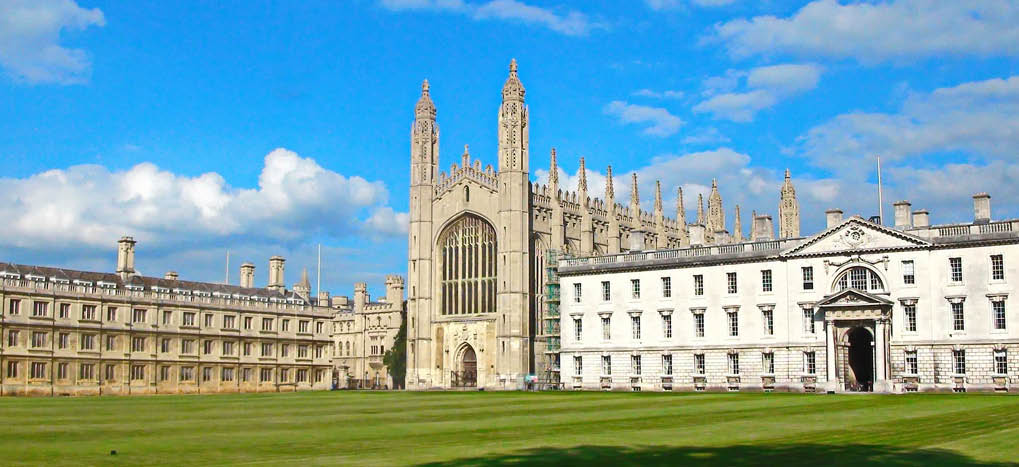 As China reopens, will students flock back to UK schools?
Fears of COVID-19 infections, combined with travel restrictions, have made studying abroad both uncertain and worrisome for many families and students.
Despite this and Chinese domestic schooling, the UK has seen an increase in Chinese students at British universities, even amid the past five years of health/travel concerns.
A recent study outlines that the number of Chinese students enrolling in UK universities has increased 41% over the last five years – even through the pandemic and COVID-19 restrictions. Furthermore, in 2021/2022, 27% of all non-EU students were from China.
However, the international student admission rate in independent schools has significantly dropped. Between 2019 and 2022, the ISC reported a 26% decline in the number of students from mainland China.
Bringing into question whether and when the influx of Chinese students will resume. Or will this long-term decline be offset by the rising demand from other emerging markets, such as India and Malaysia?
Our corresponding team in China suggest that this steep decline is a by-product of the COVID-19 Chinese government restrictions. But one that is temporary, with a quick rebound to match previous pre-COVID numbers.
Aim2D perspective
June 2022 we commented on the negative impact the Shanghai Covid shut down debacle may have on EFL schools and elite foreign private schools in China.
We predicted an acute staffing shortfall as foreign teachers broke contracts and quit in droves. Schools may be forced to fill staff gaps with local or non native teachers. Schools however may be caught in a double bind, in that even though Covid and border restrictions were relaxed, their "stand in" teachers have 12 months contracts. So the overall position may not improve until end of the 2023 school year. In many cases this was borne out.
To make matters worse, many Chinese parents felt that as during virtual classes schools no longer provided lunch or access to other facilities, the fees were too high. They also believed the schools were too slow to organise on line classes, lessons were simply cut and pasted from the Internet lacking relevance and quality of face to face. Especially when compared to the China's State Schools. Consequently, many private schools were under pressure for fee refunds. This is also discussed in the Gabbitas article.

Our experience and research would tend to bear out the Gabbitas view point. We too believe Chinese students to UK private schools will rebound. However, it remains to be seen if expat parents remove their children from China based UK private schools and send them back to UK as boarders at state schools. So far, we personally know of several families planning on sending their children back to the US and Canada.

To read the Gabbitas article and an indepth analysis and evaluation, please read – below.
UK remains top destination for prospective Chinese students
This supporting article from China Daily also looks at UK China education.
The United Kingdom has remained the most favoured overseas study destination for prospective Chinese students this year, topping the ranking for five consecutive years, according to a new report on Saturday.
A total of 39 percent of the surveyed students said they will choose the UK for overseas study, followed by the United States at 21 percent, Hong Kong at 18 percent and Australia at 18 percent, according to the report released by overseas study consultancy EIC Education.
The report said that a shorter length of schooling (72.5 percent), with a three-year undergraduate study and one or two-year postgraduate study is the biggest reason Chinese students chose the UK, followed by good education quality (67.8 percent), affordable tuition (34.8 percent) and safety (24 percent).
Sixty-seven percent of the surveyed students said they will return to China to work after graduation, only 15 percent said they will stay in the UK to work, 13 percent will continue to study in the UK and the remaining are still undecided.
Business and economics are the hottest major for Chinese students who go to the UK for postgraduate studies, with almost half of the students choosing such majors, followed by social sciences at 25 percent and engineering at 14 percent.
For undergraduate studies, accounting and finance is the most favored major, followed by social sciences, economics, law and management.
This article takes a wider look at Chinese overseas study.
Overseas study likely to regain popularity
Last year, Liu Zitong shelved her plan to study abroad due to COVID-19 and other safety concerns, and instead prepared for the national postgraduate entrance exam to enrol in a Chinese university.
However, after the 22-year-old senior undergraduate student performed poorly in the exam, she decided to sign up for tutoring courses at an overseas education consultancy.
"I have always longed to study abroad to experience a different lifestyle and broaden my horizons. English was my preferred subject in school, so it is easy for me to pass the language threshold for overseas study," she said.
Liu is looking at options in Singapore and Hong Kong because her parents are worried about her safety in other countries and regions where Chinese students have been discriminated against.
Like Liu, many Chinese students, who found it unsafe to go to study abroad in the past three years, are reconsidering their decision.