Aim2D: real time, 24/7 #ChinaBusinessMarketing, Tech and Social Media News Portal of The Bicaverse based in sunny Shunyi, North east Beijing. Tuesdays we look at business, marketing, tech or social news in and around China. Friday is image gallery where we examine a place, topic or subject giving you greater insight, background to life in China, and of course, your Chinese consumer. If hard, practical, realistic China consumer marketing support is what you need, do drop into our sister site: Unegager. Finally, in a sign of the times, we can assure you that our content is 100% loving created and hand crafted by a fellow human. No AI chatter bots here.
In previous posts we have noted how, over the past few years, China growth has come largely from fellow Asian countries, driven by the Belt and Road project. We take a look at one of these today.
There has also been a trend for Chinese to travel more locally.
Locally as in Asia. Gone are the days when literally plane loads of Chinese would flood NZ, Australia, UK and Europe. We could claim Covid and the restrictions that followed globally are the cause of this. Why not? After all, we blame Covid for everything else – much of which pre existed Covid.
But on balance, the past 3 years global economics have been unsettled. People generally tightened their belts and locked their wallets, preferring to wait out the situation. Spend less. Chinese were no exception. Domestic spending fell as Chinese consumers took a wait and see approach.
The political climate too, has not exactly been conducive for Chinese tourism with Washington embarking on a a global terror campaign, sewing fear and distrust of China among its followers. The anti China rhetoric and hatred does not, of course, inspire Chinese to want to travel. To spend their money in those countries.
It is, perhaps, a natural human reaction, that, when others are spreading lies about you, attacking you at all levels, you turn to friends. Chinese tourists prefer to spend their money with those who appreciate it it. Makes perfect sense to us.
So, today we look at another step in the Belt and Road project.
This time, the inaugural China to Laos passenger train service which began last week, possibly making it even easier for tourism between the two nations. This report courtesy of China Daily.
China-Laos Railway passenger service begins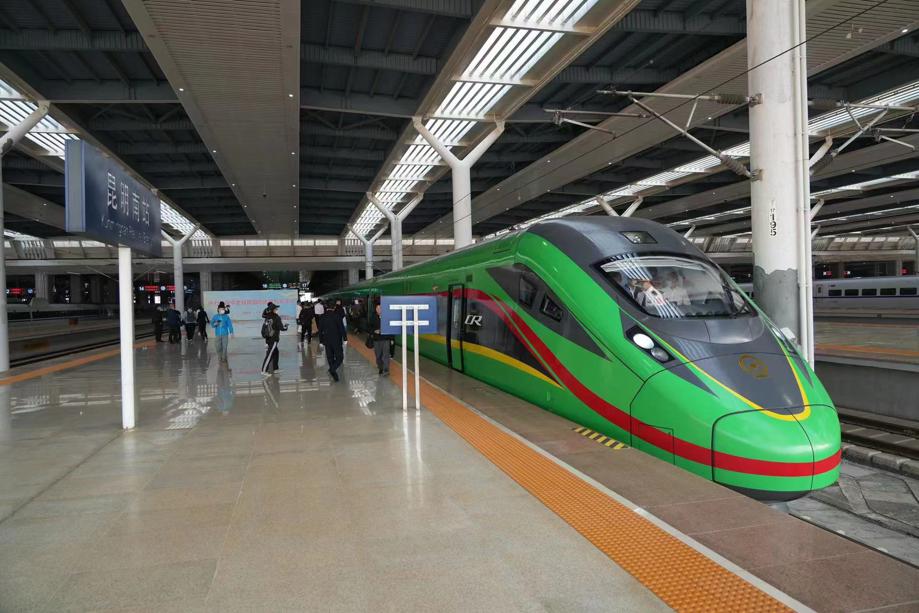 The first international passenger train on the China-Laos Railway, departed from Kunming South Station to Vientiane, Laos, last Thursday April 13th.
For those of you like the The Bic – geographically challenged – this neat little mapette might help you orientate yourslef.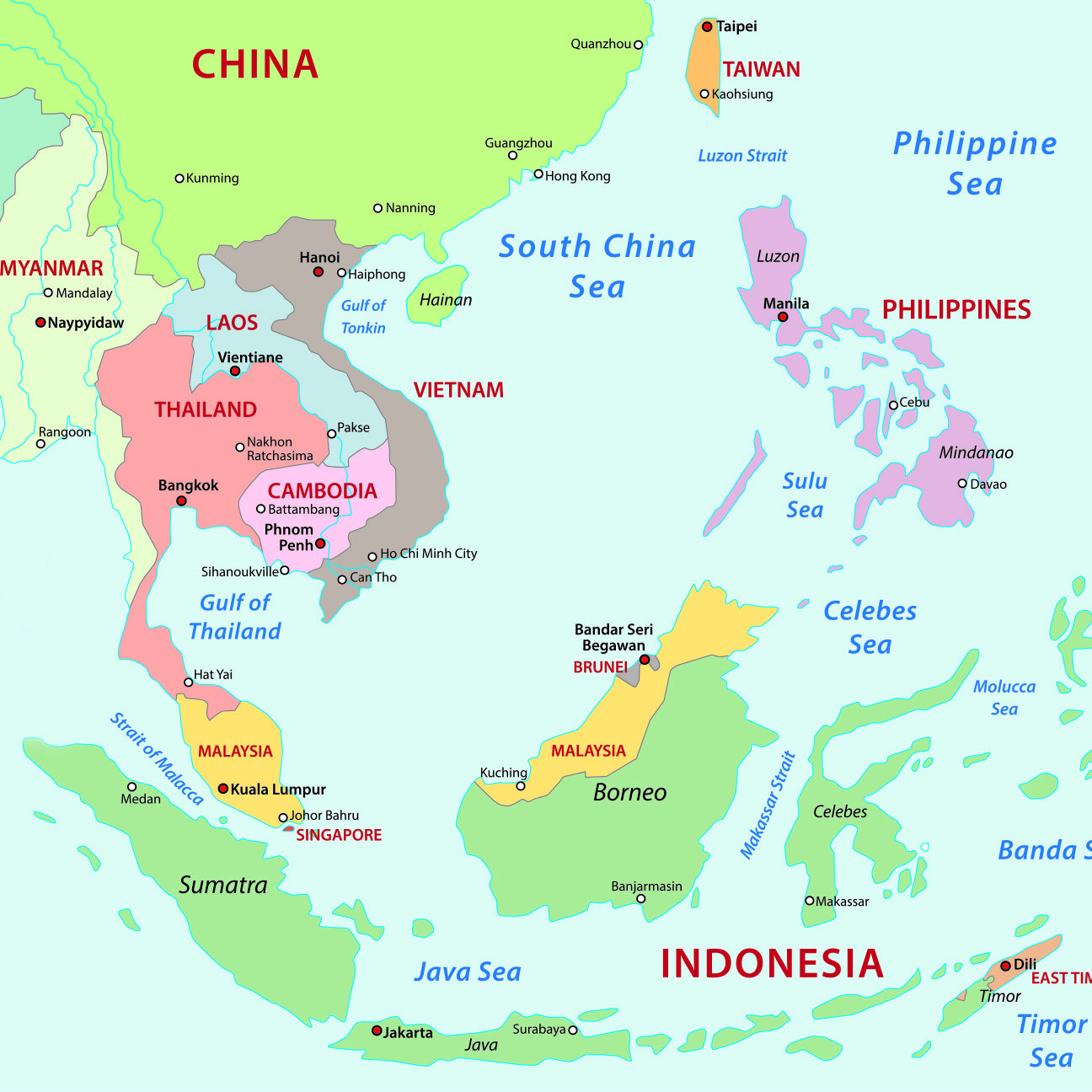 The train's designers say they've made every effort to provide a premium travel experience. Although the actual line was completed last December, China's tight border restrictions during Covid meant the passenger service was put on hold.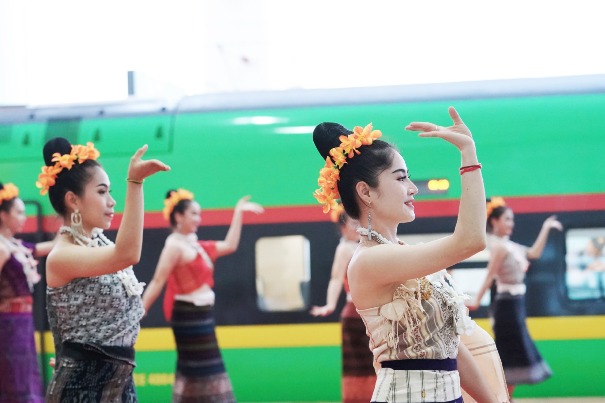 Two international passenger trains — one departing from Kunming, Yunnan province, and the other from Vientiane, Laos — headed toward each other on Thursday. The roughly 1000 km trip is is covered in 10.5 hours. A far cry from the original 40+ hours by bus.
The World Bank estimate that the gross domestic product in Laos will be increased by 21 percent as a result of the construction and operation of the China-Laos Railway.

China daily
China and Laos share a common border so the terminal point in Kunming was a logical step. Especially as there is already a strong local demand form both sides of the border. A quick look at the map shows that Vientiane is close to the Thai border. As Thailand is an extremely popular spot for Chinese tourists the benefits of this new connection may flow on. Ultimately the line can be extended to link Vietnam and Cambodia into the system.
From Beijing to Kunming you will need to add an extra 3 and a bit hours flying time. Basic ticket cost around 800 rmb. One could fly direct of course, but that involves international travel which humps the price up and involves a more complex border control.
In our view, the most cost effective – and most important – comfortable, is high speed train. That offers several time slots and a choice of day or overnight sleeper. The day trip ( from Beijing) takes around 10 hours, the overnight 14, and is a little more pricey.
But at least one arrives fresh in the morning.
Learn more about Beijing to Kunming HS Train
Kunming Beijing High Speed Railway railway connecting Kunming, Yunnan with Beijing is about 2,760km (1,715miles) in length. Beginning from Kunming South Railway Station, on to Shanghai, change, then on to Changsha before heading north to Beijing West Railway Station in Beijing via the north-south Beijing Guangzhou High Speed Railway. The line cuts train travel time between Kunming and Beijing from 44 hours to less than 11 hours. Tourists can also take the railway and transfer to Shanghai and Hangzhou from Changsha.

China Discovery
Whilst we are in Yunan
Some of you may be familiar with Songkran, the Thai water festival celebrated around the 12 of April. So, whilst we are in Yunnan, why not drop in on the water festival there – celebrated for the first time in 3 years. You can bet your bikini that was a load of wet fun.
As always please press in the image to see more photos, thanks.
Thanks for reading our China news, marketing, tech and social media article – we hope it was useful, relative, informative, valuable.
Yes?
We would be honoured if you subscribed to our content.
No?
Not Useful?
Then perhaps you may like to chat directly and personally with Everlyne?
But please, be aware of local (China) time when calling from overseas. Despite rumours to the contrary, Everlyne is human, not a bot, she does eat, drink and sleep – sometimes.

Whatever your question re Chinese Business, Marketing Tech or Social Media, she will know the answer, or know someone who does! A brief intro below;
Introducing Everlyne YU
In 2003 Everlyne Yu co-founded WPBeijing Marketing Studio with Englishman Peter Bic, now known as Bic Brands.
She began Uengager, as a SaaS MarTech company focused on customer engagement in 2017.
Hello, Nihao, I'm Everlyne
"I love to talk about and help people understand the amazing ways MarTech and SaaS can work to strengthen your business engagement with Chinese consumers.
I know you have questions or want to talk about your brand or business in China so please, drop me a line opposite. If you prefer live chat, call and talk to me live, in person direct."
Everlyne is also a key note speaker, lecturer and KOL on MarTech in China. She is CEO of Uengager, business development officer for Bicyu.
Everlyne hs been privileged to work with a variety of international organisations, from VW, Cushman Wakefield, Sodexo, Bristol Myers Squibb to local Chinese firms such as Midea, and OK Order.
If you're looking for guidance, tips, advice on any aspect of starting or growing a business in China or training, coaching your existing China marketing team for excellence, be sure to check out Uengager. Home page and base for Everlyne Yu. Read her short bio – opposite left – or contact her direct – below – for a free, heart to heart chat.
CONTACT EVERLYNE
Note: App is in Chinese and needs WeChat account to access.
OR: