Aim2D: real time, 24/7 #ChinaBusinessMarketing, Tech and Social Media News Portal of The Bicaverse based in sunny Shunyi, North east Beijing. Tuesdays we look at business, marketing, tech or social news in and around China. Friday is image gallery where we examine a place, topic or subject giving you greater insight, background to life in China, and of course, your Chinese consumer. If hard, practical, realistic China consumer marketing support is what you need, do drop into our sister site: Unegager. Finally, in a sign of the times, we can assure you that our content is 100% loving created and hand crafted by a fellow human. No AI chatter bots here.
Hello, at the start of the Chinese New Year, we released a number of indications we could use to determine how the Chinese economy would fare in 2023. You can catch that below if you missed it.
Since then there has been considerable international debate around whether or not China can come back and how realistic, achievable – or not – the Governments economic targets really are. Today we take a quick temperature check using a number of indications.
However, before we get into the serious stuff, let's also take a light hearted look at some "alternative" indications of the Chinese economy.
1/ early morning wake up calls from the reverse thrust of jet engines indicates international air travellers are increasing into Beijing.
2/ Real estate agents are sticking up their promotion sandwich boards on the pavement. Clearly expecting and uptick in house sales.
3/ Air pollution has increased compared to the past 3 years as factories are gearing back up for full production and full staffing.
Ok, the following are excerpts taken from local media which seem to point to an increase in several of China's key sectors.
Belt and Road Countries Drive China's Surprise Rebound in Exports
China's surprise double-digit export growth last month was largely due to a surge in demand from Southeast Asia and other participants of the Belt and Road Initiative, official data shows. Trade in goods between China and other Belt and Road countries surged 16.8% year-on-year to 3.43 trillion yuan ($500.5 billion) in the first quarter.
Source: Caixin Premium
China's Car Exports Jump Nearly 60% in First Quarter on NEV Shipments
China's automobile exports surged nearly 60% in the first quarter of this year, customs data showed, largely driven by strong growth of electric vehicle shipments. In the first three months of 2023, China exported 1.07 million vehicles, a 58.3% increase from the same period last year, while the value of the shipments increased 96.6% to 147.5 billion yuan ($21.5 billion) Source: Caixin Premium
This seems to be confirmed by China Daily:
China's auto sales up 9.7% in March
China's auto sales expanded 9.7 percent year-on-year to about 2.45 million units in March. According to data, auto sales in the first quarter of the year totaled 6.08 million units, down 6.7 percent year-on-year. In March, the automobile output in China reached 2.58 million units, increasing by 15.3 percent year-on-year.
Source: China Daily
China's aviation industry picks up pace of recovery
China's civil aviation industry is picking up the pace of recovery since the country dropped Covid-19 restrictions late last year. Domestic services bounced back to 80% of pre-pandemic levels, but the resumption of international flights has lagged behind. During the first three months of 2023, Chinese airlines operated 1.06 million passenger flights, up 42.4% from the previous year and equivalent to 82.5% of the number in 2019 before the pandemic.
Source: Caixin Premium
China's 2023 growth to outpace most major economies: Credit Suisse
In this 4 and a bit minute vid, Janice Hu, China CEO of Credit Suisse talks about the China economy – as sees it. Includes some nice drone aerial footage of Beijing and Shanghai cities. Worth a watch.
Please click in image to play – WARNING: Sound is ON.
China consumer confidence gets boost as economy recovers
As China's economy recovers, Chinese consumers grow more willing to spend. Retail sales for consumer goods went up in Jan-Feb this year and sales revenue of consumption-related industries rose 12.2 percent year-on-year during the 2023 Spring Festival.
This short 90 second vid condenses the vital stats
Shanghai Fashion Week sees increase in audience, buyer numbers
The turnout at the recently concluded 2023 Autumn/Winter Shanghai Fashion Week indicates that the fashion industry is already recovering following the COVID-19 pandemic. Audience members increased by 59 % while the number of buyers rose 49.8% compared to the previous season.
Finally -just in case you missed it:
Canton Fair to be held offline for first time in 3 years since start of pandemic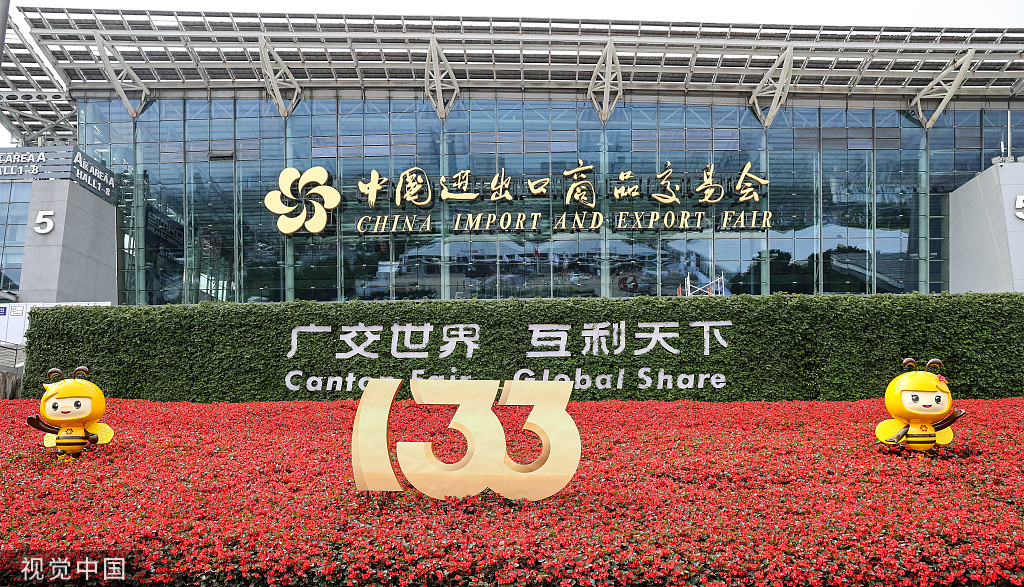 The 133rd China Import and Export Fair, also known as Canton Fair, opened on Saturday and runs until May 5. Traders from more than 220 countries and regions are expected to attend.
Thanks for reading our China news, marketing, tech and social media article – we hope it was useful, relative, informative, valuable.
Yes?
We would be honoured if you subscribed to our content.
No?
Not Useful?
Then perhaps you may like to chat directly and personally with Everlyne?
But please, be aware of local (China) time when calling from overseas. Despite rumours to the contrary, Everlyne is human, not a bot, she does eat, drink and sleep – sometimes.

Whatever your question re Chinese Business, Marketing Tech or Social Media, she will know the answer, or know someone who does! A brief intro below;
Introducing Everlyne YU
In 2003 Everlyne Yu co-founded WPBeijing Marketing Studio with Englishman Peter Bic, now known as Bic Brands.
She began Uengager, as a SaaS MarTech company focused on customer engagement in 2017.
Hello, Nihao, I'm Everlyne
"I love to talk about and help people understand the amazing ways MarTech and SaaS can work to strengthen your business engagement with Chinese consumers.
I know you have questions or want to talk about your brand or business in China so please, drop me a line opposite. If you prefer live chat, call and talk to me live, in person direct."
Everlyne is also a key note speaker, lecturer and KOL on MarTech in China. She is CEO of Uengager, business development officer for Bicyu.
Everlyne hs been privileged to work with a variety of international organisations, from VW, Cushman Wakefield, Sodexo, Bristol Myers Squibb to local Chinese firms such as Midea, and OK Order.
If you're looking for guidance, tips, advice on any aspect of starting or growing a business in China or training, coaching your existing China marketing team for excellence, be sure to check out Uengager. Home page and base for Everlyne Yu. Read her short bio – opposite left – or contact her direct – below – for a free, heart to heart chat.
CONTACT EVERLYNE
Note: App is in Chinese and needs WeChat account to access.
OR: