Aim2D: real time, 24/7 #ChinaBusinessMarketing, Tech and Social Media News Portal of The Bicaverse based in sunny Shunyi, North east Beijing. Tuesdays we look at business, marketing, tech or social news in and around China. Friday is image gallery where we examine a place, topic or subject giving you greater insight, background to life in China, and of course, your Chinese consumer. If hard, practical, realistic China consumer marketing support is what you need, do drop into our sister site: Unegager. Finally, in a sign of the times, we can assure you that our content is 100% loving created and hand crafted by a fellow human. No AI chatter bots here.
This Friday we deliver a mixed bag of goodies, from an image gallery of the Haikou 2023 China International Consumer Products Expo to a look at Ghost day in China.
In a previous post we briefly mentioned Ghost Day, AKA China Tomb Sweeping Festival or Qingming Festival. On this day, Chinese people visit the tombs of relatives and their family members and ancestors, to clean and maintain the gravesites. To make sure their relatives are comfortable in the after world, some may also burn paper money, gold or silver ingots, paper clothes or buildings.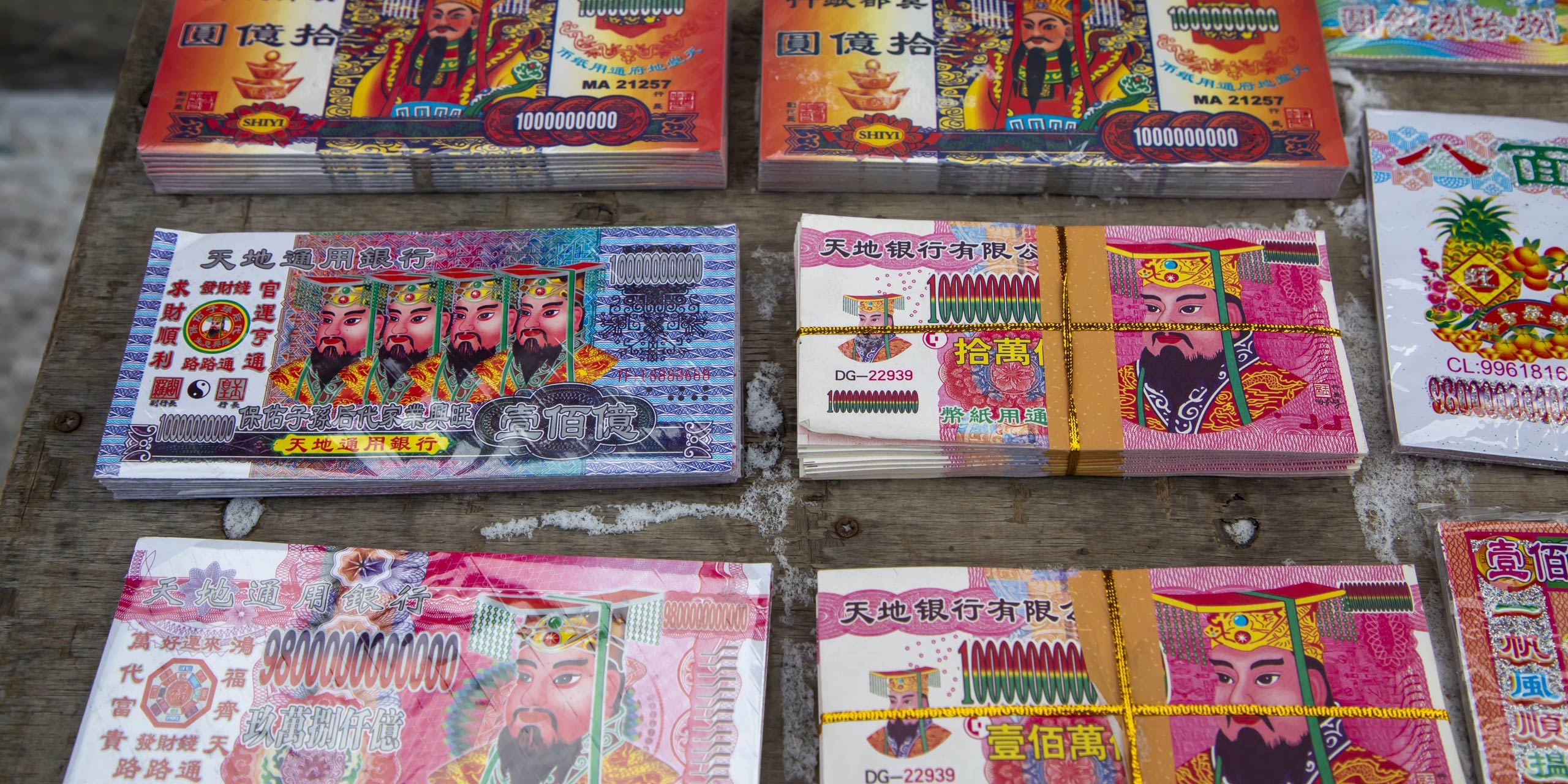 ThoughtCo offer some background to the origins and more details
whilst this piece from Ruby Zhao looks at if from a different perspective.
How Do Chinese Celebrate the Qingming Festival? (Not Just Tomb Sweeping)
2023 China International Consumer Products Expo
The 2023 China International Consumer Products Expo has opened in Haikou, Hainan province. More than 3,000 brands from 65 countries have come to showcase products ranging from Lamborghinis to bicycles to a diamond crown valued around $23 million. The year's event runs from Monday to Saturday.
We visit today via our friends Caixin Global's image gallery:
To finish for today, we turn to China daily for a short, 90 second video capturing the highlights of the 2023 China International Consumer Products Expo – Caution: sound is ON by default, English subtitles
Thanks for reading our China news, marketing, tech and social media article – we hope it was useful, relative, informative, valuable.
Yes?
We would be honoured if you subscribed to our content.
No?
Not Useful?
Then perhaps you may like to chat directly and personally with Everlyne?
But please, be aware of local (China) time when calling from overseas. Despite rumours to the contrary, Everlyne is human, not a bot, she does eat, drink and sleep – sometimes.

Whatever your question re Chinese Business, Marketing Tech or Social Media, she will know the answer, or know someone who does! A brief intro below;
Introducing Everlyne YU
In 2003 Everlyne Yu co-founded WPBeijing Marketing Studio with Englishman Peter Bic, now known as Bic Brands.
She began Uengager, as a SaaS MarTech company focused on customer engagement in 2017.
Hello, Nihao, I'm Everlyne
"I love to talk about and help people understand the amazing ways MarTech and SaaS can work to strengthen your business engagement with Chinese consumers.
I know you have questions or want to talk about your brand or business in China so please, drop me a line opposite. If you prefer live chat, call and talk to me live, in person direct."
Everlyne is also a key note speaker, lecturer and KOL on MarTech in China. She is CEO of Uengager, business development officer for Bicyu.
Everlyne hs been privileged to work with a variety of international organisations, from VW, Cushman Wakefield, Sodexo, Bristol Myers Squibb to local Chinese firms such as Midea, and OK Order.
If you're looking for guidance, tips, advice on any aspect of starting or growing a business in China or training, coaching your existing China marketing team for excellence, be sure to check out Uengager. Home page and base for Everlyne Yu. Read her short bio – opposite left – or contact her direct – below – for a free, heart to heart chat.
CONTACT EVERLYNE
Note: App is in Chinese and needs WeChat account to access.
OR: