Aim2D: real time, 24/7 #ChinaBusinessMarketing, Tech and Social Media News Portal of The Bicaverse based in sunny Shunyi, North east Beijing. Tuesdays we look at business, marketing, tech or social news in and around China. Friday is image gallery where we examine a place, topic or subject giving you greater insight, background to life in China, and of course, your Chinese consumer. If hard, practical, realistic China consumer marketing support is what you need, do drop into our sister site: Unegager. Finally, in a sign of the times, we can assure you that our content is 100% loving created and hand crafted by a fellow human. No AI chatter bots here.
Some of us were born slim, others need to work hard at it. Today we look at being slim in China, not just today, but in the past.
The body beautiful. Different cultures, different ages all have their own idea of what makes a "perfect" body. When TheBic first arrived in China 2000, tall slim, athletic body he was seen as being too thin.
At family dinners or banquets he was constantly entreated to eat more. In some cases the hostess, (or her daughter) would surreptitiously shovel more food into his dish. It made no difference.
Some 23 years later times have changed. So has public attitudes and perception of what is healthy. If you have a health product in China, doubtless you are experiencing boom time. Sales though the roof. What were once the hang out of ruffians or boxers, dingy, baldy lit smelly gyms transformed into the places to be seen being seen at.
Often in soft pastel colors with some looking more like a ladies powder room than an exercise area. They have became more than just a place to lose weight and tone up. They are also the place to preen and pose. To admire and chat with the opposite sex. Forget the cheap, sordid, smoky bars. The place to find love today is during a workout.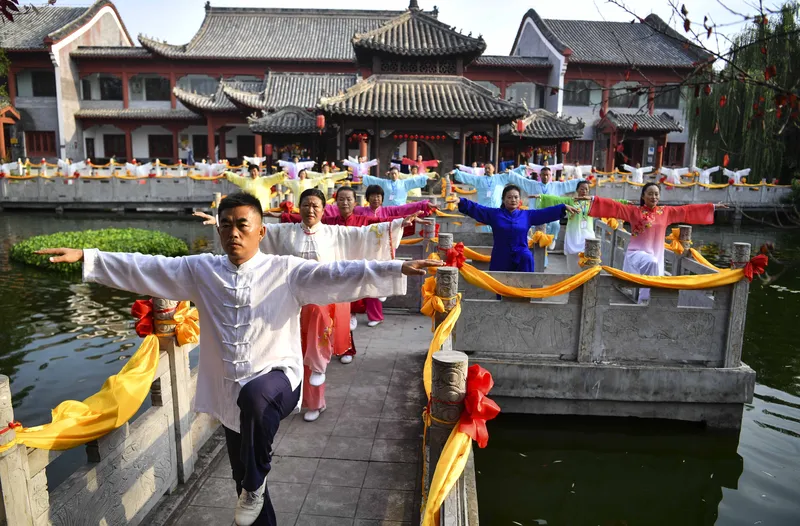 Tall and slim is the new black. Suddenly TheBic is fashionable.
Well he would be if 22 years younger~ But like most things, it has become commercialised. The array of weight loss products or classes is overwhelming. Judging by the price we surveyed recently, possibly some work because the buyer can not afford to eat after "investing" in weight loss tablets. Some obviously served with a huge dose of optimism. Others more dangerous.
In 2021, a 20-year-old high school student died suddenly at a weight-loss camp in China's northeastern Heilongjiang province, with her death blamed on eating insufficient food and doing aerobic exercise nearly six hours a day at the facility. "Society can accept you being ugly, but not being fat," the camp's founder declared in an online advertisement before the incident.

TWOC
Yet despite TheBic's experience back in 2000, Chinese fascination, nay, obsession with being slim in not a new craze.

Today we introduce Yang Tingting (杨婷婷) – Chinese editor at The World of Chinese who writes mainly about culture, language, and society.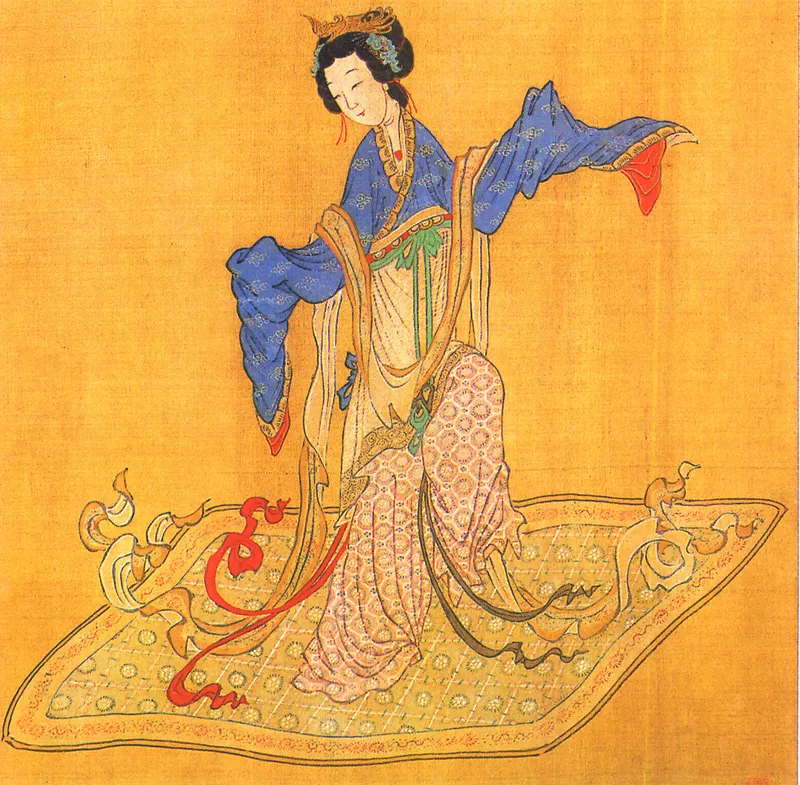 With the Tang dynasty (618 – 907) especially famed for its "voluptuous beauties," it would be tempting to believe that ancient Chinese had a healthier relationship with their weight. However, historical records, legends, and medical books show various bizarre and sometimes dangerous weight-loss methods with which people sought to improve their appearance or even win favour at court.

Yang Tingting
In her article, Ting explores some of the ancient remedies and exercises that were popular to help (mostly it seems) women remain slim and attractive. She also recounts the legend of Zhao Feiyan, an Empress in the Han dynasty who could, allegedly, dance on a man's palm.
If your business is fitness or health originated, or if you are just curious about the slim beauties in ancient China, Ting's piece is a must read.
That seems a good cue to introduce our own slim beauty, Fanfan~
Talk to Fanfan today about your China Social Media Marketing Plan.
.
A GenY or Millennial generation Ms Wang brings a fresh, modern, personally realistic viewpoint on how to reach this much coveted China consumer group.
Prior to helping start the Bicaverse, Fan studied Fashion Marketing at Manchester university. She has also travelled extensively across Europe.
A strong supporter of Chinese fashion designers Fan has a close network with many like minded China marketing professionals being instrumental in many of our client's success.
PLEASE NOTE: while we are really happy to share our content with you and the rest of the world with no restrictions, we must, sadly restrict comments.
Since the start of this year, probably like you, we have seen a mega increase in robot driven, automatic generated spam comments and emails. 90% spilt between Gmail and Yahoo.
This level of assault is unsustainable. It puts both your and our security at risk.
Consequently, from December 1st, we are sorry, but will block all comments from the major free, public email providers. We still welcome all email.